The EDP Awards, organised by the EDP Association, is an annual competition that recognises the best digital technologies in various categories of digital printing, publishing, and converting. The awards are judged by a panel of independent experts from Europe's 20 leading trade magazines, consisting of independent consultants, editors, engineers, and other graphic industry-related professionals who evaluate equipment and software solutions. The jury values innovations that improve productivity, quality, usability, and reduce environmental impact, as well as production costs.
Winning an EDP Award is considered a significant achievement in the digital printing industry, as it demonstrates excellence and innovation in the field of digital printing. The awards are presented at a special ceremony during major industry events such as FESPA or drupa. The EDP Awards provide guidance and support for over half a million readers across Europe in their purchasing decisions.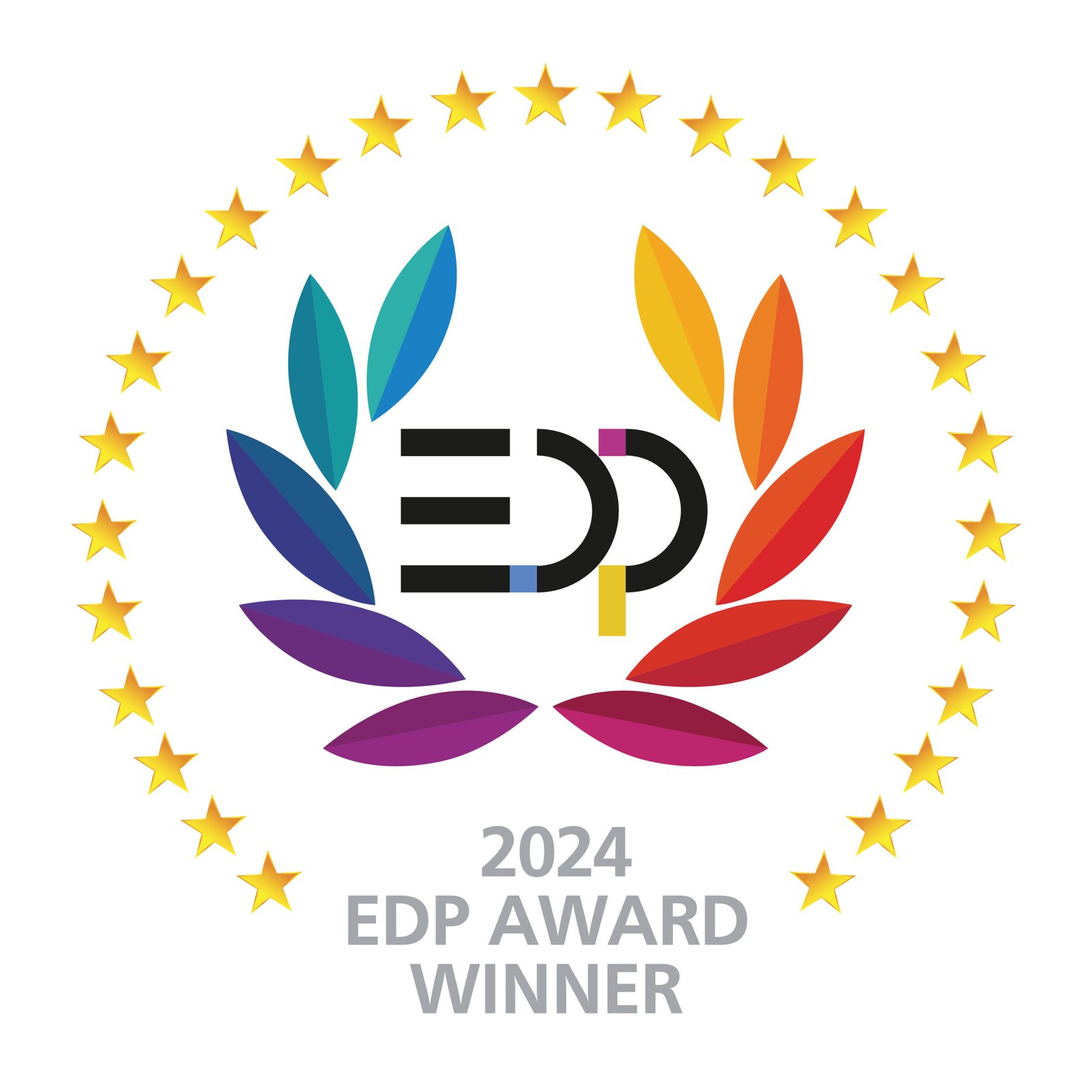 As soon equipment and software are submitted, the evaluation process starts. The EDP Technical Committee nominates up to three products per category for the final judging round. The representatives of all the member magazines discuss the finalists and decide by a majority vote the winner.
Detailed information on the Awards, the judging results and a protocol on all entries is published in the Technical Report.
The criteria according to which the assessments are made can be weighted differently (hardware versus software), and provide for the following decision-making features:
– Innovation relevance
– Equipment and software usability
– Productivity
– Quality and durability
– Overall Equipment Effectiveness (OEE)
– Sustainability and environmental impact
– Price and overall value
EDP Awards as a Marketing Tool
Winners and nominees of the EDP Awards can maximise the benefits of this industry accolade. All EDP Awards winners receive a trophy, a certificate, and a logo that they can use in their marketing materials. At the EDP Awards Ceremony, all attending winners are promoted across multiple communication channels.
The EDP website features the winners across all categories. Each EDP publisher promotes the EDP Awards through both printed and online publications, reaching over half a million readers across Europe.